Smart Car Rentals at Olbia Airport
UNBEATABLE VALUE CAR RENTAL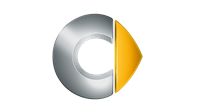 Smart - Olbia Airport
check_circle
18 Smart car rental quotations searched.
Popular Smart models to rent:
About Smart Rental Cars at Olbia Airport
Your journey to Olbia, a hidden gem of Sardinia, begins at the bustling Olbia Airport. As a business or leisure traveler, you require a trusted companion for your journey. Enter Smart, a car rental brand synonymous with efficiency, convenience, and style. Recognized for its compact, eco-friendly vehicles, Smart promises a smooth ride through the picturesque streets of Olbia. Ideal for the environmentally conscious, Smart's cars are perfect for zipping around the city or taking the scenic coastal route.
The Smart Forfour: A Compact Marvel with WELCOME CARS and AUTOVIA
The Smart Forfour, available from WELCOME CARS and AUTOVIA, combines compact design with surprising spaciousness. Perfect for business travelers looking for a practical yet stylish vehicle, the Forfour offers ample trunk space for luggage without compromising on maneuverability. Its small size is a boon in Olbia, where narrow, winding streets are the norm. Plus, with its eco-friendly engine, you'll be doing your part for the environment while exploring Olbia.
The Smart Fortwo: A Dynamic Duo with AUTOVIA and ITALY CAR RENTALS
For those seeking the best value Olbia Airport Car Rental deal, the Smart Fortwo is your ideal match. This iconic two-seater, offered by AUTOVIA and ITALY CAR RENTALS, combines compact design with remarkable agility, making it perfect for solo travelers or couples. The Fortwo's size makes it easy to navigate through Olbia's bustling streets and find parking even in the busiest areas. With its eco-friendly engine, this Smart model allows you to minimize your carbon footprint while enjoying your journey.
Whether you're a business traveler looking for an efficient, compact vehicle or a leisure traveler seeking a stylish, eco-friendly ride, Smart offers a range of options at Olbia Airport. With a Smart car, your journey through Olbia is bound to be a memorable one.
Smart Vehicle Rentals by Group Available at Olbia Airport
Which Car Rental Companies Offer Rental of Smart Cars from Olbia Airport?
Smart Vehicle Rental at Olbia Airport - FAQ
question_answer Which car rental companies offer Smart car rentals at Olbia Airport?
question_answer Which car rental company at Olbia Airport offers the cheapest Smart car rentals?
question_answer Which automatic Smart cars are available to rent at Olbia Airport?
Alternative Car Brands Available to Rent at Olbia Airport
We have 137 different types of vehicles from 28 manufacturers provided by 36 car rental companies at Olbia Airport.