Mini Car Rentals at Olbia Airport
UNBEATABLE VALUE CAR RENTAL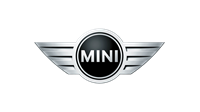 Mini - Olbia Airport
check_circle
12 Mini car rental quotations searched.
Popular Mini models to rent:
About Mini Rental Cars at Olbia Airport
Renowned for its legendary British engineering and iconic design, Mini is a brand that has been embraced by drivers worldwide. With a rich history dating back to the 1960s, the Mini brand oozes charm, personality, and sophistication. Its compact size paired with its powerful performance makes it the perfect car for city driving and countryside exploring alike. For travelers heading to Olbia Airport, Mini offers a fantastic option for both business and leisure trips.
The Mini One: Compact Elegance Meets Sardinian Charm
The Mini One is a prime example of Mini's commitment to compact elegance and driving pleasure. This vehicle is perfect for zipping through the bustling streets of Olbia or exploring the stunning coastline of Sardinia. Its small size makes it effortless to park in tight city spaces, while its fuel-efficient engine makes it an eco-friendly choice for the environmentally conscious traveler.
For those looking for an amazing Olbia Airport Car Rental experience, the Mini One is offered by both SIXT and NATIONAL. These rental companies are conveniently located at Olbia Airport, allowing you to start your Sardinian adventure as soon as you land.
The Mini One is not just a car, but a statement of style and functionality. Its compact size and fuel-efficient engine make it the perfect rental car choice for solo business travelers looking to make a lasting impression or couples on a romantic getaway in Olbia. So why wait? Experience the charm of Olbia in a Mini One for an unforgettable journey.
Mini Vehicle Rentals by Group Available at Olbia Airport
Which Car Rental Companies Offer Rental of Mini Cars from Olbia Airport?
Mini Vehicle Rental at Olbia Airport - FAQ
question_answer Which car rental companies offer Mini car rentals at Olbia Airport?
question_answer Which car rental company at Olbia Airport offers the cheapest Mini car rentals?
question_answer Which manual/stick shift Mini cars are available to rent at Olbia Airport?
The following manual/stick shift Mini cars are available to rent at Olbia Airport:
Mini One
Alternative Car Brands Available to Rent at Olbia Airport
We have 137 different types of vehicles from 28 manufacturers provided by 36 car rental companies at Olbia Airport.