Lancia Car Rentals at Olbia Airport
UNBEATABLE VALUE CAR RENTAL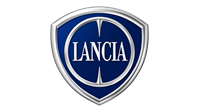 Lancia - Olbia Airport
check_circle
42 Lancia car rental quotations searched.
Popular Lancia models to rent:
About Lancia Rental Cars at Olbia Airport
Travelers to Olbia, a beautiful city on the northeast coast of Sardinia, Italy, often arrive at the bustling Olbia Airport. Their journey may be for business or leisure, but one thing remains consistent - the need for reliable and comfortable transportation. This is where Lancia, the Italian automobile manufacturer with a rich history dating back to 1906, steps in. Lancia vehicles are renowned for their elegance, innovation, and performance - a blend of attributes that speaks to the discerning traveler.
Whether you're visiting for a corporate event or a family vacation, the Lancia range of vehicles available at the Olbia Airport Car Rental service ensures a stylish and convenient travel experience.
Lancia Ypsilon - Compact Elegance for the Urban Explorer
The Lancia Ypsilon is a compact car that blends style, comfort, and efficiency - perfect for navigating the charming streets of Olbia. Its compact size makes it ideal for negotiating tight parking spaces and narrow city lanes, yet its surprisingly spacious interior offers ample legroom and luggage space. The Ypsilon's fuel-efficient engine and eco-friendly features also align with the green values of eco-conscious travelers.
This model is available from multiple car rental services at Olbia Airport, including WINRENT, DOLLAR, ECOVIA, HERTZ, and THRIFTY. These services ensure a seamless car rental experience, allowing you to start your Olbia adventure as soon as you step off the plane.
Whether you're a business traveler needing a reliable vehicle for your city commutes or a holidaymaker seeking a fuel-efficient car for your coastal drives, the Lancia Ypsilon is a fantastic choice. Its charming aesthetic, comfortable ride, and eco-friendly credentials make it a popular option among those looking for an amazing Olbia Airport Car Rental experience.
Lancia Vehicle Rentals by Group Available at Olbia Airport
Which Car Rental Companies Offer Rental of Lancia Cars from Olbia Airport?
Lancia Vehicle Rental at Olbia Airport - FAQ
question_answer Which car rental companies offer Lancia car rentals at Olbia Airport?
question_answer Which car rental company at Olbia Airport offers the cheapest Lancia car rentals?
question_answer Which manual/stick shift Lancia cars are available to rent at Olbia Airport?
The following manual/stick shift Lancia cars are available to rent at Olbia Airport:
Lancia Ypsilon
Alternative Car Brands Available to Rent at Olbia Airport
We have 137 different types of vehicles from 28 manufacturers provided by 36 car rental companies at Olbia Airport.