OLBIA AIRPORT (OLB) INFORMATION
Origin
Airline
Flight no.
Scheduled
Est./Actual
Status
No flight arrivals were found at Olbia Airport.
Destination
Airline
Flight no.
Scheduled
Est./Actual
Status
No flight departures were found at Olbia Airport.
Car Hire at Olbia Airport
UNBEATABLE VALUE CAR RENTAL
Free Amendments | Free Cancellations | No Card Fees




Olbia Airport - All Information on Olbia Airport (OLB) Olbia Airport
Via degli Astronauti, 07026 Olbia SS, Italy
phone +39 0789 563444
phone+39 0789 563 456 (Lost + Found)
emailgeasar@pec.it
emaillostandfound@geasar.it (Lost+Found)
call_end+39 0789 563401 (fax)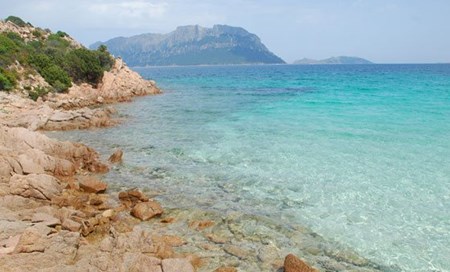 Olbia Airport at the Costa Smeralda in Sardinia offers passengers a great choice of European destinations. Budget airlines such as Easyjet connect Sardinia with Berlin, Milan Malpensa, Lyon, London Gatwick, Paris Orly, Geneva and Basel, while carrier Meridiania Fly links with Paris Charles de Gaulle and Nice for example.
Arrivals, Departures and Airlines at Olbia Airport
Carries like Air Berlin, Adria and Air Italy provide domestic as well as international flights. Apart from the schedule and budget flights there are also flights that operate via Eccelsa General Aviation, which use the terminal building for private aviation, maintenance and helicopter charter for example. The air terminal at Olbia Airport is equipped with restaurants and bars, ATM's for cash services, free WiFi zones and a Meeting and Business Center, where professional meetings can take place and copying, faxing and internet services are available.
There are five gates where passenger can board their flights. Olbia Airport also has a Nursery and Baby Club for little travelers, a Lost and Found station, a VIP lounge, information stand, a baggage reclaim hall, toilet facilities for people with reduced mobility, a police station and a first aid point. The airport is barrier free designed with the comfort and easy of access for all passengers in mind. Passengers can enjoy a meal at the restaurant inside the terminal or, if preferred, enjoy refreshments at the Karakiosk Restaurant which is open to a pleasant courtyard style garden. At the Wine Bar Karawine passengers with a little time to spare prior to their onward flight can sample a selection of Sardinian wines.
Last minute gift shopping or retail therapy is offered by the shops and Corte Smeralda boutiques at Olbia Airport. There are shops catering for little travelers who are eager for new toys, there are country stores offering some of the finest quality products Sardinia has to offer.
There's even a luggage storage place in front of the main building by the parking lot, where passengers can leave their luggage for a period of time. The service is guaranteed from 7.00 am to 10.00 pm and is open to passengers with a boarding pass or plane ticket and a passport or ID card to verify their identity. For a standard item of luggage the fee is EUR 5.00 per day and there are even bike boxes, where passengers travelling with their bicycles can store their bike for EUR 7.00 per day.
There are a number of car rental companies represented at the passenger terminal and hiring a car from their large fleets is the most convenient to travel around Sardinia and take in the wonderful sights.
Passengers preferring public transport to self-drive can travel to their final destination on the island by taking a taxi, a city bus or long distance coach or take a train to the major settlements on the island. Passengers can board bus lines number 2 or 10, which run every quarter of an hour, which will take them to Via Gabriele D'Annunzio, where the train platforms can be found. From Olbia Station passengers can travel to Golfo Aranci, Oristano, Cagliari, Macomer or Sassari.
Visitors who just want to go shopping at the airport, can even park their cars for free.
Taxis can be found just outside the terminal building by the Arrivals area. The minimum fare is EUR 3.50, after which the fee is EUR 2.60 for the first 5 km, from 5 km to the next 35 km the charge is EUR 1.90 per km. A typical fare from Olbia Airport to the city costs EUR 15.00.
For more information about the airport, please visit the official website at https://www.geasar.it
The (IATA) 3 letter code for Olbia Airport is OLB named by the International Air Transport Association in Quebec, Canada. It is also recognised as is Costa Smeralda locally. To aid your travel the Geo coordinates are 40.89861, 9.51750 you can enter this into your tom tom or any in car GPS system to help to get directly to the Costa Smeralda Airport.
Hotels near Olbia Airport
There are a number of hotels to suit all budgets and requirements at or near Olbia Airport.
Parking at Olbia Airport
See options for parking services at Olbia Airport.
Additional Services and Amenities at Olbia Airport
At Olbia Airport you will find the usual array of bars and restaurants, airport lounges and shops.
Things to do in Olbia, Sardinia
There are a number of activities to suit all ages and interests in the region - see a selection of tourist activities in Olbia, Sardinia in Italy.
Services at Olbia Airport
Useful Information about Olbia Airport