Alfa Romeo Car Rentals at Olbia Airport
UNBEATABLE VALUE CAR RENTAL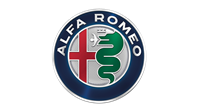 Alfa Romeo - Olbia Airport
check_circle
78 Alfa Romeo car rental quotations searched.
Popular Alfa Romeo models to rent:
About Alfa Romeo Rental Cars at Olbia Airport
For the discerning traveler, the allure of Italy's coastal city of Olbia is matched only by the thrill of driving an iconic Italian car - the Alfa Romeo. A brand steeped in history and synonymous with style, performance, and innovation, Alfa Romeo prides itself on creating unique driving experiences. Whether you are visiting Olbia on business or leisure, the availability of Alfa Romeo rentals at Olbia Airport ensures a journey steeped in Italian flair and comfort.
Experiencing Olbia with the Classy Alfa Romeo Giulia
The Alfa Romeo Giulia, offered by WINRENT, BUDGET, NATIONAL, and PAYLESS, is the perfect companion for exploring the charming city of Olbia. Its responsive handling and powerful performance make it a joy to navigate the city's sprawling streets. The Giulia's sleek design and luxurious interiors are a delight for business travelers who value comfort and style. Moreover, its advanced safety features and eco-friendly attributes make it a responsible choice for those mindful of their carbon footprint.
Journey through Olbia in the Compact Alfa Romeo Giulietta
For those seeking a compact yet stylish driving experience, the Alfa Romeo Giulietta is a perfect choice. Available from WINRENT, LEASYS, B-RENT, NATIONAL, and PAYLESS, the Giulietta offers a blend of compact design and high performance. Its nimble size makes it ideal for navigating Olbia's narrow lanes. The Giulietta's eco-friendly features and fuel efficiency make it a popular choice for those seeking an amazing Olbia Airport Car Rental experience.
Alfa Romeo rentals at Olbia Airport combine the thrill of driving a classic Italian car with the joy of exploring a beautiful coastal city. Whether you're a business traveler seeking comfort and style, or a leisure traveler looking for an eco-friendly ride around the city, Alfa Romeo offers a match in the Giulia and the Giulietta. And with reputable Olbia Airport Car Rental companies providing these vehicles, your Italian journey starts the moment you land at Olbia Airport.
Alfa Romeo Vehicle Rentals by Group Available at Olbia Airport
Which Car Rental Companies Offer Rental of Alfa Romeo Cars from Olbia Airport?
Alfa Romeo Vehicle Rental at Olbia Airport - FAQ
question_answer Which car rental companies offer Alfa Romeo car rentals at Olbia Airport?
question_answer Which car rental company at Olbia Airport offers the cheapest Alfa Romeo car rentals?
question_answer Which automatic Alfa Romeo cars are available to rent at Olbia Airport?
Alternative Car Brands Available to Rent at Olbia Airport
We have 137 different types of vehicles from 28 manufacturers provided by 36 car rental companies at Olbia Airport.
eco
Want to drive something eco-friendly on holiday?