Jeep Car Rentals at Olbia Airport
UNBEATABLE VALUE CAR RENTAL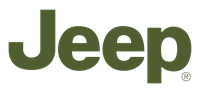 Jeep - Olbia Airport
check_circle
105 Jeep car rental quotations searched.
Popular Jeep models to rent:
About Jeep Rental Cars at Olbia Airport
Jeep is a globally recognized and celebrated brand, synonymous with rugged endurance, all-terrain versatility, and adventurous spirit. Whether you're a business traveler seeking comfort and reliability or a leisure traveler looking for some off-road thrills, Jeep's line-up at the Olbia Airport will surely cater to your needs.
Embrace the Journey with the Jeep Compass
Let us introduce you to the Jeep Compass, a stylish yet robust vehicle that is perfect for navigating through the picturesque landscapes surrounding Olbia. Offered by WINRENT, LEASYS, BUDGET, MAGGIORE, and AVIS, it's a popular choice for both families and lone travelers. The Compass offers ample space and advanced safety features, making it an ideal choice for those with children. Moreover, it's fuel-efficient, making it suitable for customers looking for an eco-friendly Olbia Airport Car Rental.
Discover Olbia in a Jeep Renegade
For the adventurous souls, the Jeep Renegade is the ideal choice. A compact SUV with a rebellious spirit, the Renegade is offered by SICILY BY CAR, MAGGIORE, AVIS, NATIONAL, and PAYLESS. With its distinctive look and off-road capability, it's a top pick for those seeking unbeatable Olbia Airport Car Rental prices. The Renegade also comes with advanced fuel-saving technology, fitting the bill for eco-conscious travelers.
Whether you're here for business or leisure, the Jeep models at Olbia Airport Car Rental provide both comfort and adventure, ensuring a memorable experience in Olbia.
Jeep Vehicle Rentals by Group Available at Olbia Airport
Which Car Rental Companies Offer Rental of Jeep Cars from Olbia Airport?
Jeep Vehicle Rental at Olbia Airport - FAQ
Alternative Car Brands Available to Rent at Olbia Airport
We have 137 different types of vehicles from 28 manufacturers provided by 36 car rental companies at Olbia Airport.
eco
Be greener - rent an electric or hybrid car on holiday