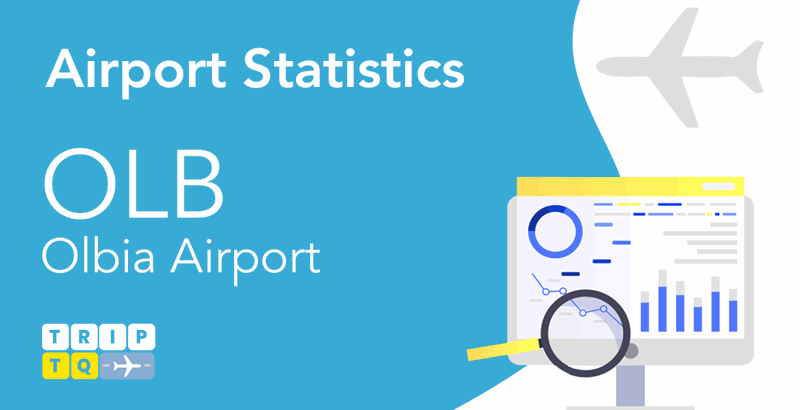 July 2023 Passenger Traffic Reaches 201% at Olbia Airport
According to available records, Olbia Airport in Italy experienced an extraordinary surge in passenger numbers, reaching an all-time high of 201.44% in July 2023. The comparison between July 2020, during the pandemic, and July 2023 shows a remarkable passenger increase, from 233,595 to 704,151. This staggering growth demonstrates the airport's resilience and recovery in the post-pandemic era.
One of the main reasons behind the surge in passenger numbers is the gradual easing of travel restrictions. As countries worldwide started to relax their lockdown measures and reopen their borders, travelers seized the opportunity to explore beautiful destinations, such as the mesmerizing island of Sardinia. The increased freedom of movement and the desire for long-awaited vacations contributed significantly to the passenger surge.
Another key factor in the airport's passenger surge is the expansion of airline networks. In response to the growing demand, airlines have increased their flight frequencies and introduced new routes connecting Olbia to various domestic and international destinations. This enhanced air connectivity has made it more convenient for travelers to reach Olbia and explore its breathtaking beaches, picturesque landscapes, and charming cultural heritage.
Effective management of health and safety protocols also played a crucial role in attracting passengers. The airport implemented stringent measures to ensure the well-being of travelers, including temperature screenings, social distancing, increased sanitization, and face masks. These proactive measures reassured passengers about their safety during their journey, creating a sense of confidence and trust in choosing the airport as their gateway to the region.
Continuous infrastructure improvements have further supported the airport's impressive passenger numbers surge. The airport has invested in expanding and upgrading its facilities, including terminal enhancements, increased capacity, and improved passenger amenities. These developments have provided a seamless travel experience and positioned the airport as modern, efficient, and welcoming for travelers seeking to discover Sardinia's natural beauty and charm.
Olbia Airport's remarkable surge in passenger numbers in July 2023 can be due to several key factors, including the gradual easing of travel restrictions, the expansion of airline networks, effective management of health and safety protocols, and continuous infrastructure improvements.
As the world approaches recovery from the pandemic, this air transport hub is a shining example of resilience, adaptability, and commitment to providing an exceptional travel experience. It offers travelers convenient access to the stunning island of Sardinia, further establishing itself as a preferred choice for those seeking an unforgettable vacation destination.
UNBEATABLE VALUE CAR RENTAL

FREE
Amendments,
FREE
Cancellations,
NO
card fees!

airport_shuttle Need Airport Transfers?
Useful Information about Olbia Airport